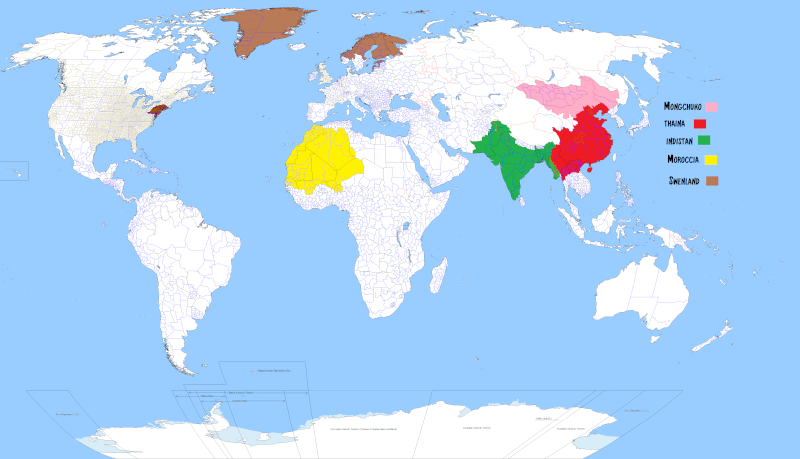 so far this is the current map. Send me map claims of circled areas, or ask for states or areas, any place is valid. Keep in mind this is roleplay, so whe you are talking out of the roleplay, you simply type OOR, before your sentence. With o further adue, Lets start the roleplay!
The current status of the Freshlandias armies are:
Cartolia: 500 armies
Akljne: 290 armies
Ryonia: 350 armies
The Axeses armies:
Mongchucko: 460 armies
Thaina: 350 armies
Indistan: 370 armies
Moroccia: 270 armies
Swenland: 130 armies
Overall, Freshlandia is in great danger!
In order to calculate any attacks on the enemy, use this:
http://www.randomnumbergenerator.com/default.asp
choose 1 and 10, for the best results.
every day, the map will be updated, showing the expansion of each country, and losses and gains of ground. Good luck to all, and most of all BEAT THE AXESES
Admin




Posts

: 2


Join date

: 2016-04-06





Similar topics
---
Permissions in this forum:
You
cannot
reply to topics in this forum